Elevate Any Experience
Our Mission is to provide exceptional quality cannabis and cannabis products which are made in harmony with nature, for cannabis connoisseurs who wish to elevate above the ordinary. Elevate any experience with De La Bō!
De La Bo is class, elegance and most of all quality!
It's expertise and the constant need to refine.
De La Bo is about taste, smell and the perfect cure, to make the smoothest draw.
It's a lifestyle,
fun, laughter and dancing all night.
It's the good fight
"equal rights and justice" – Peter Tosh
What is De La Bo?
Vintage cars
Graffiti and murals
Hiking to the waterfall
Cocktails on the sands of the tropics
It's the symphony,
the ballet,
Bob Marley,
2Pac at the Civic Auditorium,
It's the Shaolin Monks and the Grateful Dead
What is DE LA BŌ?
DE LA BŌ is RESPECT.
DE LA BŌ is LOVE.
– Michael Baranchuck, CEO
At De La Bō our number one goal is obtaining the best flower. We're looking for varieties with the strongest terpene profiles in balance with our menu.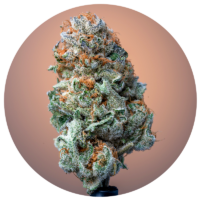 THE RIGHT DENSITY
We only source plants with the right density to ensure the grind comes out to a perfect fluffy consistency. This keeps the oils from the flower perfectly distributed throughout the grind.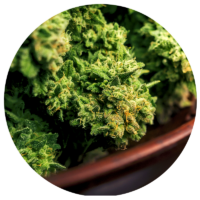 The Best Cure
We look for flower that was flushed properly. Meaning it was given enough water during its last couple weeks of life, to flush out the salts and nutrients. Equally important is the drying process after its harvested. These are some of main things that give the flower a clean, smooth draw.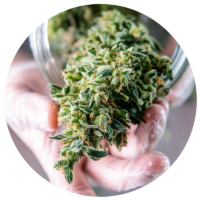 Proper Storage
After obtaining the right flower, its about proper storage. At De La Bō we store all of our whole flower and prerolls at our in house "cold room", which is essentially a large humidor designed specifically for marijuana. The room is dark, cold, and set to an exact humidity level.
A Supreme Cannabis Experience
Reliable delivery times, excellent customer service, competitive costs
100% Flower, Sustainably sourced, consistent, high quality, never using trim
Our audience is cannabis enthusiasts from all background who are 21+ and live in the state of California
For individuals who desire top quality artisanal cannabis products and a diligent team that delivers